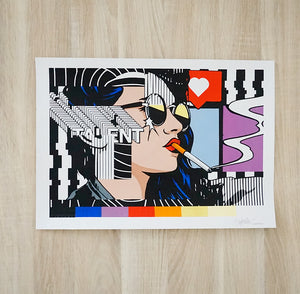 Original hand made drawing by Jay Kaes created in 2020.
Size. 29.7x42 cm ( 11.7x16.5")

Acrylic on acid free acrylic paper. 250gsm
* All drawings are signed and dated, also includes a Certificate of Authenticity.

* This is a hand made piece of art
so you should expect imperfections.
* All
drawings will be shipped in a tube. 
* H
igh quality materials used to 
assure longevity. This artwork should last for many years if properly cared for. As with any indoor artwork, avoid exposure to direct sunlight. Clean dust with a lint free cloth. Smudges may be removed by gently 
wiping
 the canvas with a clean damp cloth.